Who is the new Valorant Agent?
The fifth episode's first act will begin with the arrival of a new agent in VALORANT.
The first is filmed in a dhaba (a sort of roadside Indian fast food restaurant serving regional specialties) from the perspective of a young livestreamer. There's a loud rumble that draws attention away from the streamer and his companion, and the camera switches to a glass that's being shook and manipulated to empty itself of its contents. Before the footage stops, two blurry rocket-powered motorcycles race by.
This morning's release of a second teaser is considerably shorter than the first, but it still hints at what the new agent's powers may be like. We don't witness the actual detonation in the teaser, but we do see a launcher fire a small hand-held weapon that bounces off the ground before charging up to detonate. Since Riot has previously established that the next agent will be a controller, perhaps the detonation of this gadget releases a chemical that obscures vision.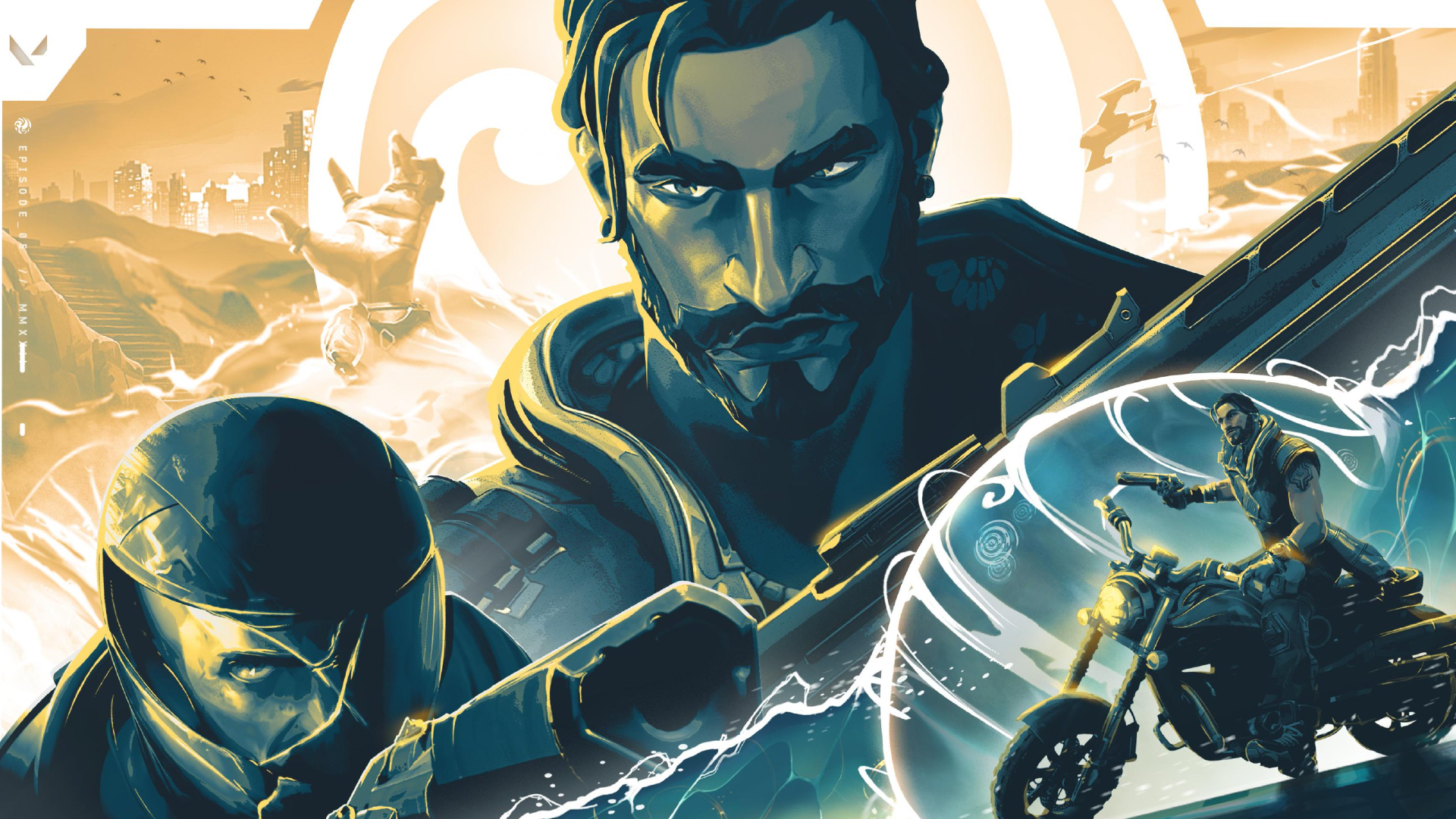 From the look of the first teaser, the agent will be of Indian descent. Previous hints from official VALORANT channels have pointed to India, and there have been hints about the identity of the next spy, who may go by the name Varun Batra, hidden in the training range. Batra "stole an item with a power we've never seen before," according to the audio files, which may be a reference to his supposed ability to control or bend water.
Now that Riot has all but confirmed Agent 21's backstory, power source, and function, the only remaining mystery is the final form of his ability set.